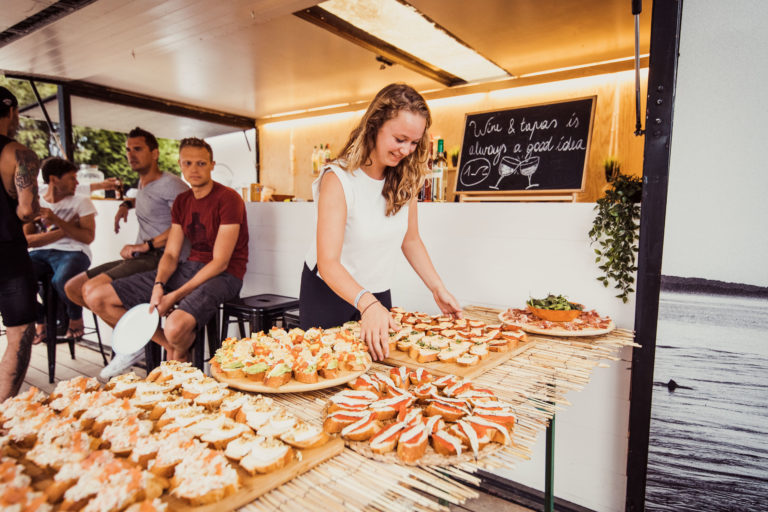 Breakfast is included during your stay at the Feral Surf Camp, Zarautz, Spain. Dinner is an Add-on option:
Breakfast – Included
Each morning breakfast is served as a buffet including tea, coffee, fruit juices, pastries, baguettes, plenty of fruit, jam, different kinds of sandwich fillings, cereals, yoghurt and milk… we might even surprise you with some eggs, bacon, pancakes, cava and smoothies.
Lunch – Not inlcuded
Finding a great place to have lunch is no problem… Zarautz has a host of gastronomic specialties that will get your taste buds firing on all cylinders.
Several local bars & restaurants offer a discount to anyone who stays at Feral Surf Camp!
Evening Meals – Add-on
These are an altogether different feast back at the camp, every night will see a different theme to include Mexican, Italian, Indian, BBQ and many more. Our very own surf camp chef will lovingly prepare, cook and serve the meals, no skimping on quality or flavour so you stay healthy and energised for the next day's surf.
* Feral Surf Camp caters for anyone with specific dietary requirements, Veggie's, Vego's and Allergies's