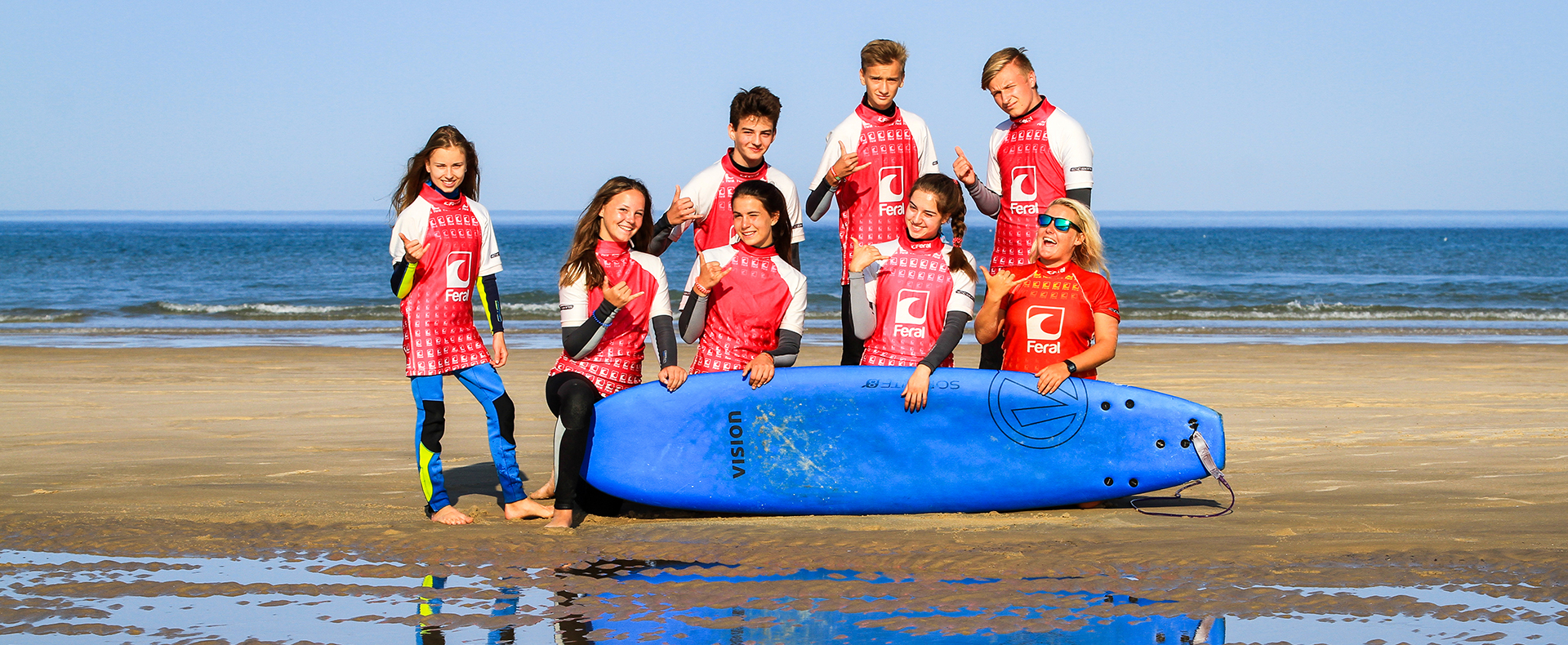 Feral Surf has grown and with it so has our reputation in professionalism and excellence when providing surf lessons. Our surf schools are fully accredited by Surfing England and the International Surfing Association this ensures our schools are working to high standards, best practice and are inspected on an annual basis by the English Surfing National Governing Body.
Our Surf School and its Surf Coaches have gained such high recognition and respect that we are regularly approached by companies to provide them with full Feral Surf School facilities on their own premises and we have now done so with great success since 2014.
Whether you're guests are beginner or intermediate surfers they will love our 90 minute practical surf lessons and 60 minute theory lessons.
All participants are given the chance to join our Feral Surf School Scheme, providing clear guidance, levels to achieve throughout their development as a surfer and a log-book for recording their achievements.
Feral Surf provide the very best learner-specific boards, wetsuits and equipment for all our students which won't let them down while taking on the waves. We also supply more advanced boards for the enthusiastic new surfer.
All of our surf school instructors are fully accredited surf coaches with the International Surf Association, Surfing England and hold current Surf Life Saving GB beach lifeguard qualifications.
All of our lessons are run with a ratio of 1 coach to 8 students, the perfect ratio for students to have fun and our coaches to educate them properly.
If your company is interested in the full Feral Surf School Service, please get in touch.