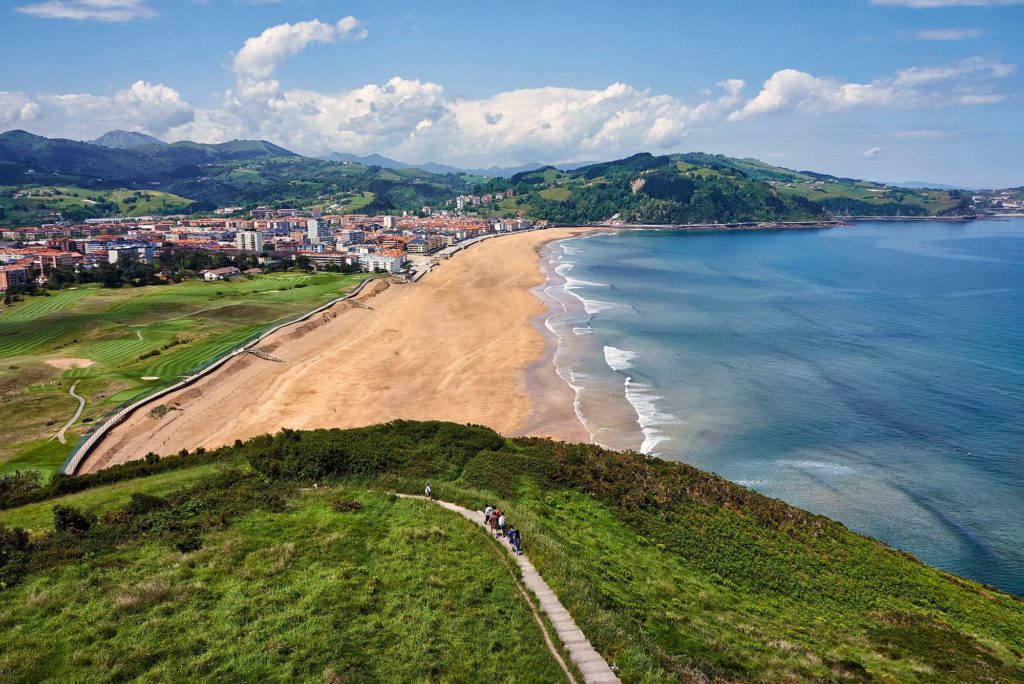 Feral Surf Camp, Spain is located in the Basque Country surf mecca of Zarautz. Famous for its surf, food, culture and nightlife Zarautz offers something for everyone while staying at our surf camp.
The famous cities of San Sebastian and Bilbao are easily accessible via public transport or car, San Sebastian being a must see city if you have not already. The old town exuberates character and charm and not to mention some of the best Pinchos/Tapas in the world.
Zarautz itself is host the longest beach in the Basque country at 2km in length, the scenery is beautiful and the waves plentiful for both beginner and advanced surfers.
Sitting behind the beach you find the town itself, an amazing promenade stretches the entirety of the beach, here you will find coffee shops, showers, skate park and of course delicious ice-creams.
Back from here you will enter the town centre where you will find enormous character, restaurants, bars, main stream shops and of course surf shops.
In summary if you have never been to the Basque country or Zarautz then you need to do so, it won't fail to deliver!