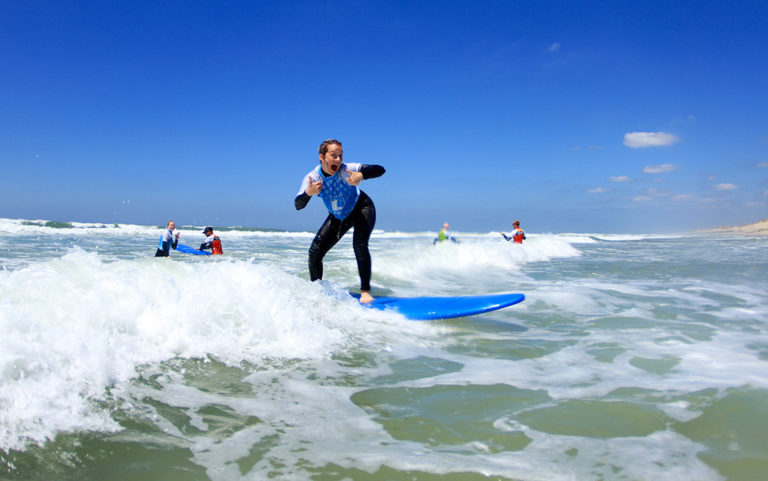 At the Feral Surf Camp, Spain whether you're a beginner or intermediate surfer you will love our surf lessons and long days in the surf and sun.
Surf Lessons are an Add-on option…
During your weeks stay you will be able to participate in 5 x 90min surf lessons and 1 x theory lesson, our Feral Surf Camps location has been carefully selected to ensure you visit one of the best spots along the Basque coastline, your surfing experience with us will forever be a fond memory!
Feral surf camp has the very best learner-specific boards and equipment for all our guests which won't let you down while you take on the waves.
All of our instructors are fully accredited surf coaches with the International Surf Association and hold current beach lifeguard qualifications.
All of our lessons are run with a ratio of 1 coach to 6 students, the perfect ratio for you guys having fun and our coaches to educate you properly.
For advanced surfers that have left their board at home, we have a range of boards long or short to keep you entertained!
Feral Surf cannot accept liability for any damage to personal boards or wetsuits.
We also provide a large range of O'Neil wetsuits to fit all sizes.
Free use of the equipment, even if you are not attending the surfing lessons!
Zarautz is one of Spain's most beautiful surfing locations with great waves. The sandy beach stretches out over 2 kilometres with many sandbanks, this makes it an ideal spot for both beginner and experienced surfers.