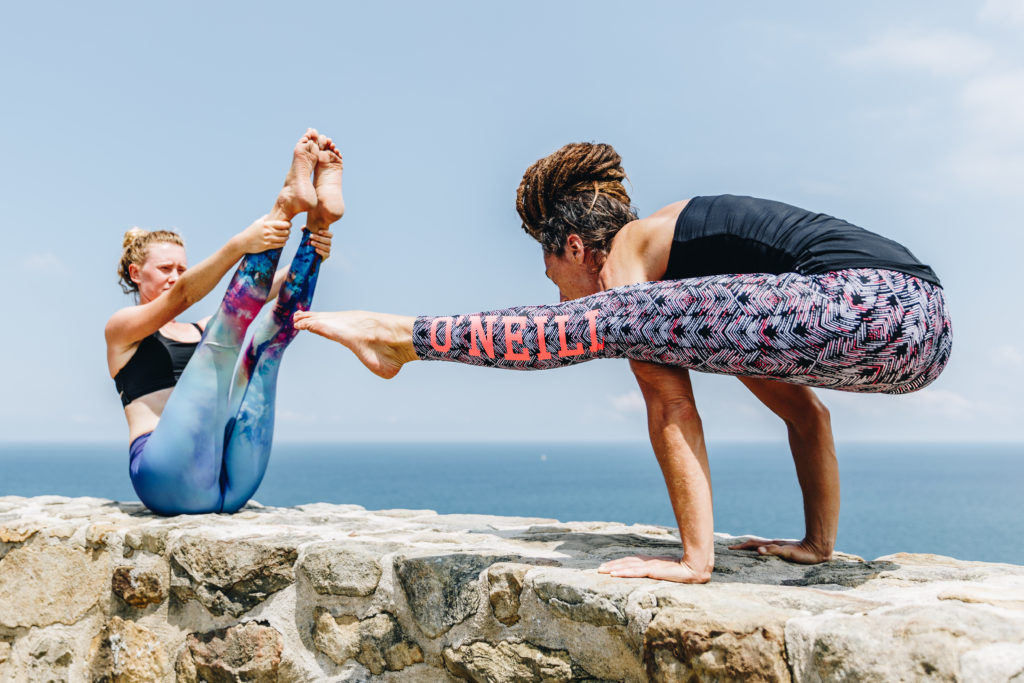 Here at the Feral Surf Camp, Zarautz guests are offered 2 x 1 hour basic yoga sessions included within the package deal.
Yoga is the perfect way to workout both pre & post surfing, training your breathing, strength and flexibility, key features when it comes to surf fitness training.

Of course Yoga is not only good for improving your surf skills, it has many other health benefits and is forever growing in popularity across the globe as a result.

Hatha & Vinyasa yoga program upgrades are available on arrival and can be booked on site. These sessions are provided by Naiara Urkitzu of the local Onura Zentroa Yoga School.